Effective Marketing
Is
RELATIONAL
Your Marketing Ally
Build Winning Relationships with Your Customers Through A Closely Connected, Highly Caffeinated Marketing Relationship
If you want a marketing relationship that is full of professional jargon and high-tech solutions you're going to need to look elsewhere. But, if you want somebody who will become deeply immersed in your business and offer marketing solutions that are anchored in relationship, then we need to talk! My goal as your marketing ally is to offer personalized services tailored to your business needs and to be so deeply immersed in your brand that it feels like I'm a business partner.
My Marketing Services
Website Design Services
Brand Strategy and Development
Social Media Management and Growth
Google and Facebook Ad Management
Marketing Coaching and Strategy
Website Hosting and Management
Long-Term SEO Services
Email Marketing and Automations
Lead Management Systems
Photography and Videography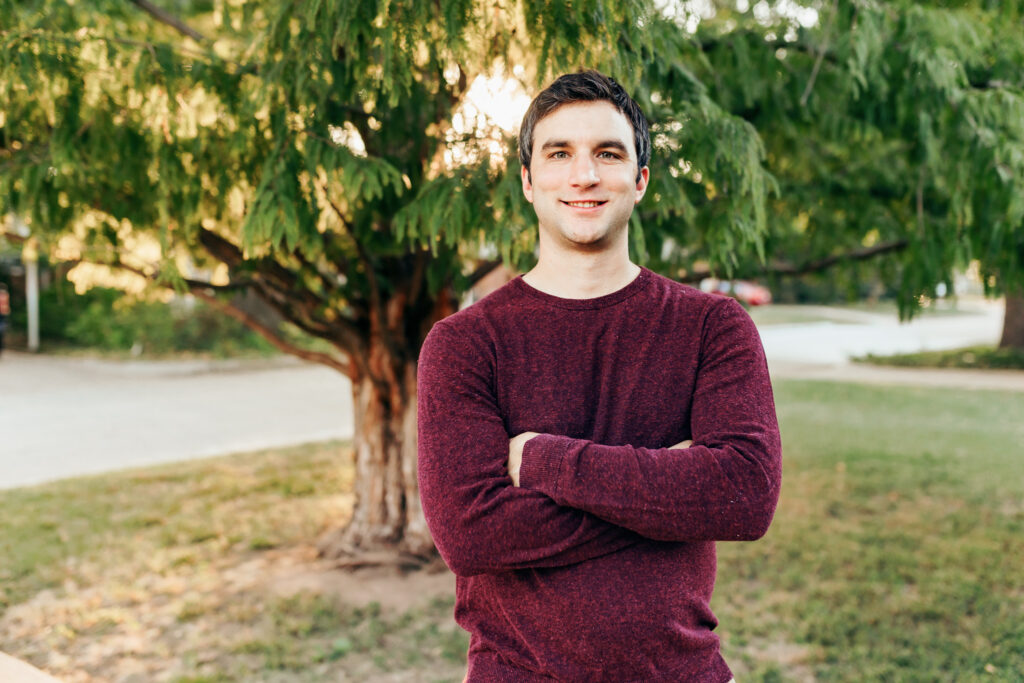 Hey there! I'm Kenneth – coffee drinker (and roaster), lover of strategy games, father of two amazing daughters, husband of the amazing Charis (an amazing OKC Newborn Photographer), disciple of the Messiah Jesus, and a marketing ally for the small guy.
As a digital marketer, I thrive on the relationships formed with small businesses as we work together to clarify brand messaging, connect with leads, and close deals with happy customers. When I work with you, I can't help but get emotionally invested in your business. When you're struggling, it keeps me up at night (or maybe that's the caffeine 😜) and I get great satisfaction out of your success.
Marketing Plans
The Mentor Package
Marketing Coaching and Growth Strategy for Small Businesses
I love serving businesses and realize that some industries and businesses are best served with internal marketing teams. This package is built for to provide support and training for companies (whether large or small) to manage their own digital marketing. It involves a detailed initial audit of your online marketing setup, help in setting up your marketing platforms properly, marketing strategy development, and coaching on how to do your own in-house marketing. With this one-year package, you'll have regular access to me to ask questions and I will periodically check-in on your marketing efforts to ensure nothing is getting overlooked.
The Ally Plan (Not Available Currently)
Fully Managed Marketing Services for Your Business
The Ally Plan is a long-term marketing relationship with your business where I work closely with you on a monthly basis, managing all aspects of your digital marketing. In this plan, all my services are available to you, billed at an hourly rate each month. When we form an Alliance, you can focus on taking care of other aspects of your business, knowing that your marketing is being carefully managed. This plan is ideal for businesses who are serious about growth and taking their company to the next level.

Due to a full, monthly workload of clients that I work with, I'm not accepting any new Partner Plan Clients at this time.

The Partner Plan (Not Available Currently)
Basic Website Build and Hosting Service
The Partner Plan is for businesses who need a well-done, SEO friendly website build but are not interested in an ongoing monthly marketing relationship. In this plan I will custom-build a high quality website, ensure it is SEO-friendly, and setup the systems you need to manage your leads. After website launch, work is only done on a requested basis at an hourly rate.

Due to a full, monthly workload of clients that I work with, I'm not accepting any new Partner Plan Clients at this time.
My Core Operating Values
Worship
Work is sacred and a form of worship
Beauty
God loves beauty and as an image-bearer, I love creating beauty and doing things well.
Authenticity
Normal humans have quirks, make mistakes, and have room for improvement. I'm normal.
Customization
Cookie cutters were made for cookies. Your business is not a cookie. I'll find cookies to eat elsewhere. (my wife makes the best!)
Stewardship
I care about being a good steward of your resources in marketing. I also want to work with companies who are passionate about being good stewards of their impact on the consumer and the local community.